The Garage Dance Studio and Gallery is pleased to offer Ballroom dance classes. Ballroom dances are: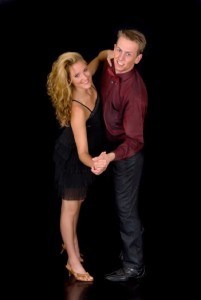 Waltz
Foxtrot
Quickstep
Bolero
Rumba.
The classes are offered at 3 skill levels:
Level 1 is offered to those with little to no dance experience.
Level 2 builds on Level 1
level 3 is designed to get you noticed on the dance floor, The emphasis is on timing and rhythm, basic floor craft, and more elaborate dance figures with style and techniques  established from level 1 and 2..
Cost information may be found in the home page card Cost & Dance Packages (click here)
The Garage Dance Studio & Gallery
1385 East Street
New Britain, CT 06053
(860) 505-8194
garagedancestudio.com
Follow the Garage Dance Studio on Facebook and Twitter