Mark your calendars for May 31st – June 2nd 2019
with a Bonus Outdoor Pre-Festival Milonga Thursday May 30th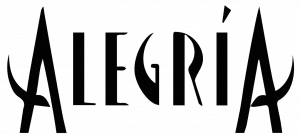 Mini Tango Festival
We are SO EXCITED to welcome you to the 3rd Annual Alegria Mini Tango Festival in New Britain , CT
May 31- June 2
We have selected unique, friendly, outstanding teachers to bring you their talent and finest teaching styles that will enhance your dancing and make for a most memorable weekend.
We will bring you an exceptional Festival this year . Our friendly and intimate Studio The Garage Dance Studio & Gallery will be memory making Space.
, Healthy Brunch Saturday and Sunday , Mega event on Saturday night with live music, talented DJs, and passionate, friendly dancers.
It is Alegria after all…..
The 4 days Alegria Mini Tango Festival will feature:
Nine (9) options of Professional Classes to choose from
Five (5) Milonga with 20 hours of dancing and a Bonus Pre-festival FreshAir Milonga at Blue Back Square on Thursday Night
Live music by the most important neo / electrotango band in the world ,Three Latin Grammy nominations, two-time winners of the Gardel Award ,The most seductive electrotango outfit
Our Venues:
1. The Garage Dance Studio & Gallery –1385 East st., New Britain Ct 06053
(The Garage Dance Studio is a new, unique and well-appointed dance studio. We usually hold our classes and monthly Milongas at the Garage studio. The Garage space will have a New addition to accommodate all classes , Brunch on Saturday and Sunday will be served, refreshments will be provided during the classes break time.
Dance…., Connect….., Make friends ……, and Just Have Fun .
Is The Word
Teachers and Performers :
This year we are delighted to host our new teachers and performers from Buenos Aires
Oscar Casas and Marcela Duran " The Cat" of Forever Tango show
Diego Santana & Muna Swairjo.
Their bios and festival details are detailed at: www.alegriaminitango.com
Schedule :
****THURSDAY 5/30***
PRE -FESTIVAL FRESH-AIR OUT DOOR MILONGA @ BLUE BACK SQAURE 6:30-9:30 pm,
***FRIDAY 5/31***
FRIDAY 5/31
6:00pm – Open Doors and Registration
7:00pm-8:30pm – Argentina Folklore – Chacarera , A taste of Country Dance , learn it in a Line and Circle Formation. It is fun.. Muna Swairjo & Diego Santana
9:00pm -3:00am – Alegria Welcome Milonga with informal dance presentation by
the professional teachers. – DJ Diego Santana
***SATURDAY 6/01***
11:00 AM REGISTRATION
12:00pm- 1:15pm
(Class 1A) – (Oscar Casas & Marcela Duran)
It Is All Around Us "Turns" .
Its connections & the dynamic embrace. Learn 6 different turn combinations , the musicality, the navigation and its natural movement that changes your dance forever.(Inter. level)
(Class 1B) – (Diego Santana & Muna Swairjo)
A Stronger Foundation for your Outstanding Milonga.
It is changing axis and changing weight, but the quality and beauty of your movement reside in how and when you are doing it. Simple and sophisticated hows and whens for a simple Milonga (Beg./Int. level).
(Class 2A) – (Oscar Casas and Marcela Duran)
"Different Salidas"
There is more than parallel and cross system. learn how the Milonguero's of BA change the nature of the salidas. (All levels).
(Class 2B) – (Diego Santana & Muna Swairjo)
Tango : Barridas, Sacadas during Giros.
The techniques for followers and leaders, that will create a captivating pattern on the dance floor. (Int./Adv. level)
Milongas
3:00pm – 6:30pm Lunch & "KINGS AND QUEENS" MILONGA –
DJ "Charrua" Rodrigo
8:00pm – 9:00pm MEET AND GREET WITH TANGHETTO BAND MEMBERS
9:00pm – 4:00am "SWEET DREAMS" GRAND MILONGA & TANGHETTO LIVE MUSIC
DJ "Charrua" Rodrigo
TEACHERS PERFORMANCE
***Sunday 6/2 ***
12:00pm – 1:15 pm
(Class 3A) – (Oscar Casas & Marcela Duran)
The Secrets of Duran/ Gavito's Style – Apilado for the Social Dance (All level).
(Class 3B) – (Diego Santana & Muna Swairjo)
​Neotango : Original sequence with several Nuevo elements to alternative music. The fundamental techniques of the axis , balance, dynamics and the active role of the woman, connection, trust between the partners… without forgetting the musicality. (Inter. level).
(Class 4A) – (Oscar Casas & Marcela Duran)
Vals- Romantic & smooth glide on the floor, playful figures that transport us to a ride in a carrousel
​(adv. levels)​
(Class 4B) – (Diego Santana & Muna Swairjo) –
Milonga II : "Be in a Playful Mood " Milonga, double time, trespie, fun combinations patterns and shapes. (Inter. Level )
Milongas
3:00 – 6:30pm Lunch & "Nuevo Tango Unplugged" Milonga – DJ Diego Santana
9:00pm – 2:00 am "Milonga Rohas Y Negras" DJ Andy Stein
Playful Teachers Performance
MILONGA SCHEDULE
THURSDAY MAY 30TH @ BLUE BACK SQUARE NEAR BARNS & NOBEL
FreshAir Milonga @ Blue Back Square 6:30 – 9:30 pm – DJ Muna Swairjo
Friday May 31st – @ the Garage
Welcome Milonga – 9 – 3 am – DJ Diego Santana
Saturday June 1st
"Kings & Queens" Milonga – 3 – 6:30pm – DJ Andy Stine
"Sweet Dreams " Milonga – 9 – 4 am with DJs (M&M) Marcel and Muna , TANGHETTO Live Music 10:30 – 1 AM
Sunday June 2nd
"Nuevo Tango Unplugged" – Milonga 3 pm – 6:30 pm DJ Diego Santana
"Milonga Rojas Y Negras" 9:00 pm -1am DJ Andy Stein
special Joy Performance by all teachers
Lodging & Accommodation :
Coming to the Mini-Tango Festival and need somewhere to stay?
Special pricing available May 30 – Juna 2 at both locations!
We have two hotel accommodation options for you:
Lodging :
www.marriott.com/hotels/travel/bdlhf-courtyard-hartford-farmington
Room Rate : $139 single or double occupancy
https://delamar.com/west-hartford
Address : 1 Memorial Road, West Hartford, CT 06107 phone . 860.937.2500 Hotel class : 5-star hotel 5.1 miles away from venues
Room rate: $ 225 single or double occupancy
Reserve your rooms ASAP to ensure availability.
Tango Boutique / Accessories :
1. Tango Attire by Stella Mary Creations click on Tango Boutique Montreal
2. Prudence Designs – click on Toucantango
2. Diego Santana – Raquel Shoes for men and women
Private Lessons: one hour increments) Friday, Saturday & Sunday.
Private Lessons are available by appointment call Muna Swairjo @ 860-883-9020 for booking,
Register, Purchase Tickets, Click here!