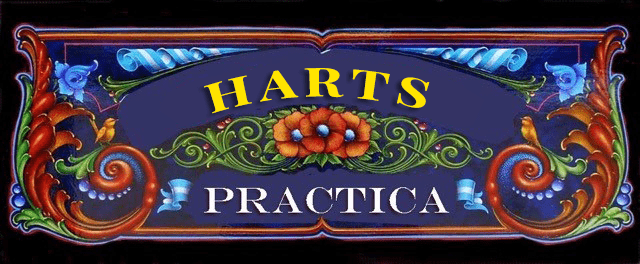 HARTS Guided Practice
It's time to practice any or all of those amazing things that you've learned in the HARTS Mastering Tango Series and HARTS Special Topics, Workshops you attended. We'll do just that with our Wednesday guided practices.
A practica is a learning environment, we play music for everyone to dance, with the guidance from teachers and experienced dancers or sometimes both,  will be there to help you with what ever you wish to practice about your dance.
Beginner Friendly
If you are new to tango, or only know two moves, this is great place for you to practise and develop your dance.
Event Overview
Wednesdays, 8:00pm to 10pm
Cost; $10pp per practice or $50 for 10 practices when paid in advance.
Every Third Wednesday Monthly, ALL Alternative Music
HARTS Guided Practice Guides:
HARTS Organizers unless otherwise specified
The Garage Dance Studio & Gallery
1385 East Street
New Britain, CT 06053
(860) 505-8194
garagedancestudio.com
Please refer to the Hartford Argentine Tango Society website for a complete listing of all HARTS events. www.hartstango.net
All HARTS events are listed in tangomango.org. Search for Connecticut, Hartford County
Follow HARTS on Social Media    Facebook and Twitter. and Instagram