HARTS is pleased to continue it's highly popular Sunday Milonguita series
By special invitation from the Mattabesett Canoe Club, HARTS is pleased to host it's  Sunday Milonguita as part of the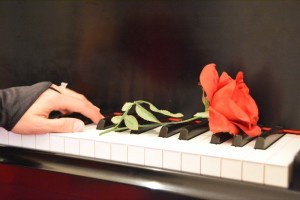 Club's Sunday dance series.
We are very fortunate to have LIVE music provided by Connecticut's very own awesome tango band, InfiniTango! Read all about InfiniTango on their website .
What better way to spend a beautiful Winter Sunday evening than on the beautiful CT river at the Canoe Club in Middletown CT.  A Free Tango class from 4-5 With Muna Swairjo  then We will be dancing from 5 to 8 pm in a lovely, historic building with french doors that open to a deck overlooking the river. The second floor space features a huge stone fireplace with intimate seating, good sized dance floor, wonderful food that is reasonably priced, a special tapas menu, a full bar and lots of table space.
Come and enjoy the early evening dancing with friends. Please pass the word and let others know. All tango dancers are welcome.
Use the website link below for directions. Ample parking is available for your convenience as well as a lovely boardwalk along the river.
Please refer to the Hartford Argentine Tango Society website for a complete listing of all HARTS events. www.hartstango.net
Event Summary as follows:
HARTS Sunday Milonguita at Mattabesett Canoe Club with InfiniTango
When: Sunday November 12 from 5 to 9 pm (Beginner Lesson from 4 to 5pm)
Where: Mattabesett Canoe Club, 80 Harbor Drive, Middletown CT 06457 (Website)
Cost: $10 cover charge. Food and drink must be purchased from the restaurant at extra cost.
All HARTS events are listed in tangomango.org. Search for Connecticut, Hartford County
Follow HARTS on Social Media Facebook and Twitter and Instagram