HARTS is pleased to offer our series HARTS Master Tango Series classes. These classes are specifically targeted to those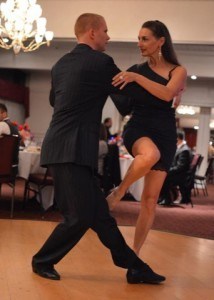 dancers of levels advanced beginner through advanced. These classes will be offered weekly on Monday evenings (barring some national holidays)
Dynamic instructors Christopher Kilkenny and Diana Cote, will be the instructors for this class.
Series Overview
HARTS Master Tango Series Class
Monday Evenings weekly
7:30:00 pm to 9:00 pm Master Tango Class (Levels: Intermediate to Advanced)
Cost: $20pp walk-in or ….
See our Price List for more options : http://garagedancestudio.com/price-list
Please check the home page card Delays and Cancellations in case this event needs to be cancelled or rescheduled due to foul weather or other unforeseen circumstances.
The Garage Dance Studio & Gallery
1385 East Street
New Britain, CT 06053
(860) 505-8194
All HARTS events are also listed on tangomango.org. Search for Connecticut, Hartford County.
Follow HARTS on Social Media   Facebook   Twitter   Instagram